International Volunteering
International Volunteering
Would you like to spend time with a group of young people from around the world, in a vibrant community, helping adults with special needs?
International Volunteering will be an experience you will never forget. You'll be part of a vibrant, unique community where everyone has the opportunity to realise their fullest potential, alongside residents at Camphill Blair Drummond you will achieve a sense of wellbeing, experience diverse cultures, make new friends and find things out about yourself that you never knew.

Our volunteers, offer encouragement and friendship to our residents. International Volunteers become fully involved in Camphill Blair Drummond community in a practical, social and cultural way. We celebrate Christian festivals throughout the year which provide a framework for our artistic and land based activities giving structure and a sense of purpose.
A volunteer's day can be fulfilling, and bring its own rewards in terms of personal satisfaction, friendships and fun. Many of our International Volunteers have found the experience to be life changing. Time off can be enjoyed in the local area or discovering Scotland for yourself.
You can find out more about the local Stirling area here https://www.yourstirling.com/
Watch our short film of International Volunteers enjoying the snowfall over Camphill Blair Drummond! Filmed by ex-volunteer Andres
If you are thinking about applying to join as a co-worker here are some FAQ's that may help you decide
Where do International Volunteers live?
Your room could be in the house with residents or in the main mansion house. All the cooking, cleaning and household tasks during the day are shared by everyone on a rota basis.
What can I expect when I arrive at Camphill Blair Drummond?
Our International Volunteers generally arrive in January/ February or July/August and receive an initial Induction course to become familiar with expectations, policies and procedures. Following this you will join a regular foundation/ core skills course where you will learn to develop knowledge and skills. A certificate is awarded on successful completion of the course.
How long do International Volunteers stay?
We ask our volunteers to commit to joining us for a period of one year. This benefits you and the residents – you'll need time to settle into the way of life here and our residents need a sense of security and stability from seeing familiar people every day.
What skills and experience do i need?
You should be reliable and dependable, have a genuine interest in people and a caring nature in addition to tolerance, patience, sensitivity and a great sense of fun! These qualities are more important than any specific skills and experiences you may have. We ask that you do have an understanding of the English language, living at Camphill Blair Drummond is an excellent way to improve your English. We offer extra help with English, if required.
What happens during the day?
Your day at Camphill Blair Drummond will soon take on a familiar rhythm.
Monday – Friday is structured with a daily morning gathering after breakfast, where the whole community comes together to prepare for the day. You will then join with our residents in an artistic or land based activities which gives a sense of purpose and meaning.
Meals are taken together within the family home and everybody participates in household activities depending on their ability. During the evenings there are usually social and recreational activities to be involved with.
Weekends are less structured with social and leisure activities either here at Camphill, locally or further afield.
What happens during weekends?
The weekends are a bit more flexible, and you'll be involved in a number of different activities depending on what the residents in your house want to do. We get involved in a lot of social and leisure activities across Central Scotland, but there's a lot to do locally, and when the weather is good, just hanging out in the Camphill Blair Drummond grounds takes a lot of beating!

How do I apply?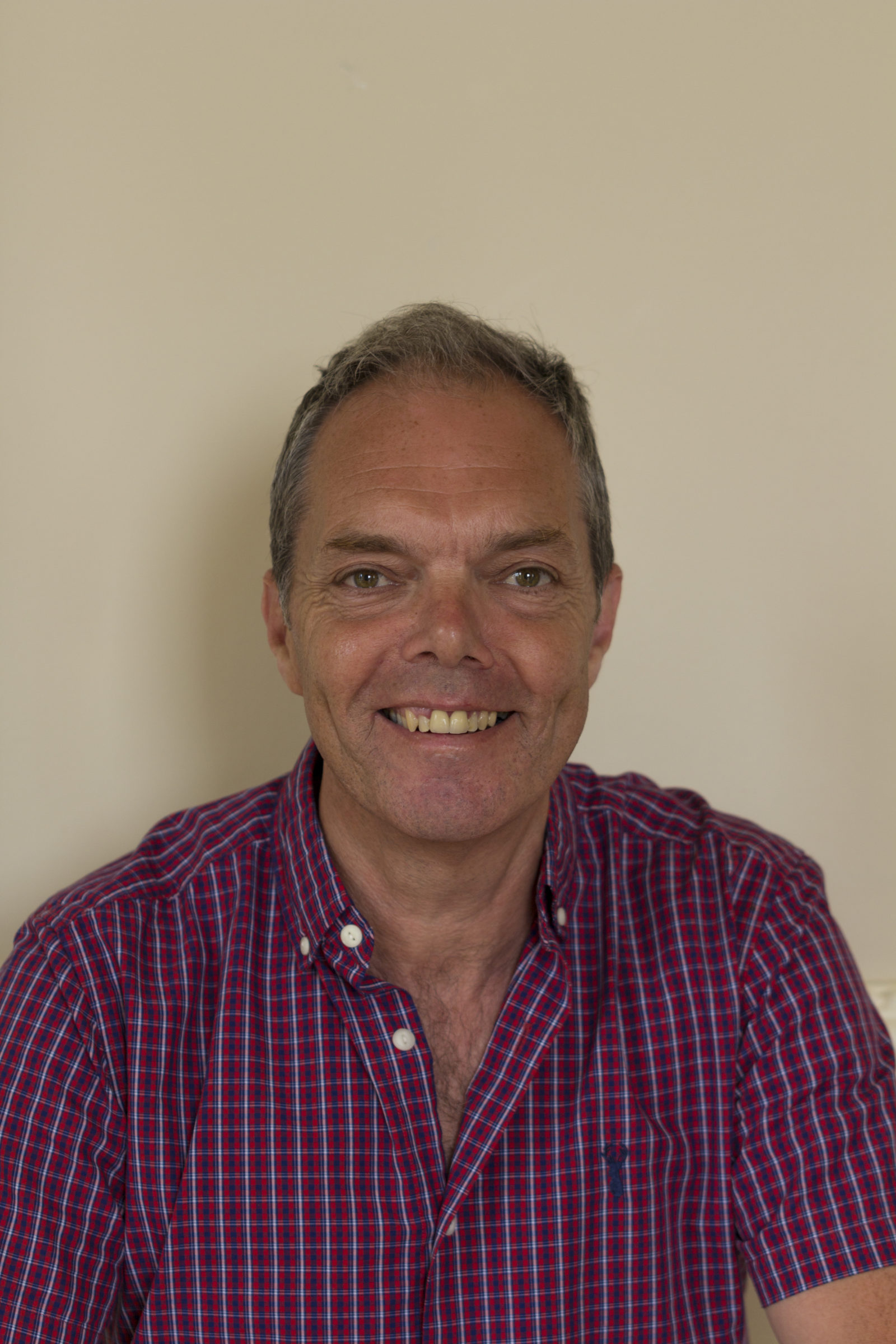 You can download an application form here and please also download an activity preference form here
Once you have filled in both forms, please email them back to me, Nigel Munt at [email protected]
Other documents we require are a charity worker visa, police check and two references. If you have any further question, please do not hesitate to contact me at the email above!

What administrative help do you offer?
We'll help you with all the practical things you need to do when you arrive at Camphill, such as opening a bank account, registering with a GP, applying for a Young Scots card which offers you discount on transport, cinema tickets, shops and restaurants. See the full benefits your Young Scot Card offers by clicking here. You will also be given your own WiFi code. It won't take long before you get into the swing of things and you'll find your fellow volunteers a great help, especially those who are returning for a second year.
What are the transport links from the airports to Stirling?
Travelling from Glasgow Airport to Stirling
The Glasgow Airport Express bus is the fastest link between Glasgow Airport and Glasgow city centre. Departing from Stance 1 at Glasgow Airport you'll arrive at the bus station in the city centre in just 15 minutes. Then it's a short walk to Queen Street Station, where you can take a train to Stirling, which takes about 30 minutes.
Travelling from Edinburgh Airport to Stirling
From the airport, take a tram to Edinburgh Haymarket Station. Here, you can easily catch a train to Stirling, which takes about 55 minutes.

Anyone arriving from Europe before 31st December 2020 will need to apply for settlement status to be able to stay beyond January 2021. We can provide you with information on how to do this. The new immigration system post-Brext will begin in January 2021. We will continue to ensure EU volunteers join us and we will support volunteers through any new application process.
For volunteers joining us from outside the EU we will continue to support you through the established process to obtain a Tier 5 Charity worker visa. Our focus remains on giving all our International Volunteers a great experience at Camphill Blair Drummond. We are committed to ensuring that volunteers from all over the world continue to join us.
If you have any questions regarding Brexit please email coworkin[email protected]
We have placements available now for international volunteers and are looking forward to receiving your application!
During the current Covid-19 pandemic most of our International Volunteers chose to stay here rather than return home, even during the period of total lockdown. You can read about the experiences of two of our volunteers during this time in 'Chardon's Story' and 'Maggi's Story' above.
There is no longer total lockdown in the UK, but If you are thinking of volunteering with us in the near future there are some important things to be aware of:
Camphill Blair Drummond is a registered Care Home and therefore the health of the residents and day students is of paramount importance. Your health is equally important. To keep everyone safe, you will be expected to wear personal protective equipment when you are within 2 metres of residents or day students. Personal protective equipment will be provided and includes a mask, gloves and a plastic apron.
All staff and volunteers are tested for Covid-19 on a weekly basis. On arrival at Camphill Blair Drummond you will have to isolate until your first test result comes back as negative.
There is a 'tracking' process in place in the UK. If someone you have been in contact with has tested positive for Covid-19, the Public Health body may insist that you quarantine for 14 days. In practice, this will mean that you live in isolation for 14 days but we would ,of course, provide food and accommodation.
Whilst our International Volunteers are able to travel throughout the UK just now and able to visit and return from most European Countries without quarantining, there is no guarantee that this will be the case in the future. Regional and National lockdowns could be called at any time and may affect your ability to explore Europe, the UK or even Scotland.
To reassure you, the Scottish Government is very cautious and currently the infection rate in Scotland is relatively low. We are also very vigilant at Camphill and are making every effort to ensure that the risk of infection coming into the community is a low as possible. To date no resident, day student, member of staff or volunteer has tested positive for corona virus.
For the latest information and guidance on the response to the corona virus pandemic in Scotland please see https://www.gov.scot/coronavirus-covid-19/\
Read more about life in Camphill Blair Drummond