Jason Glass - Director of Operations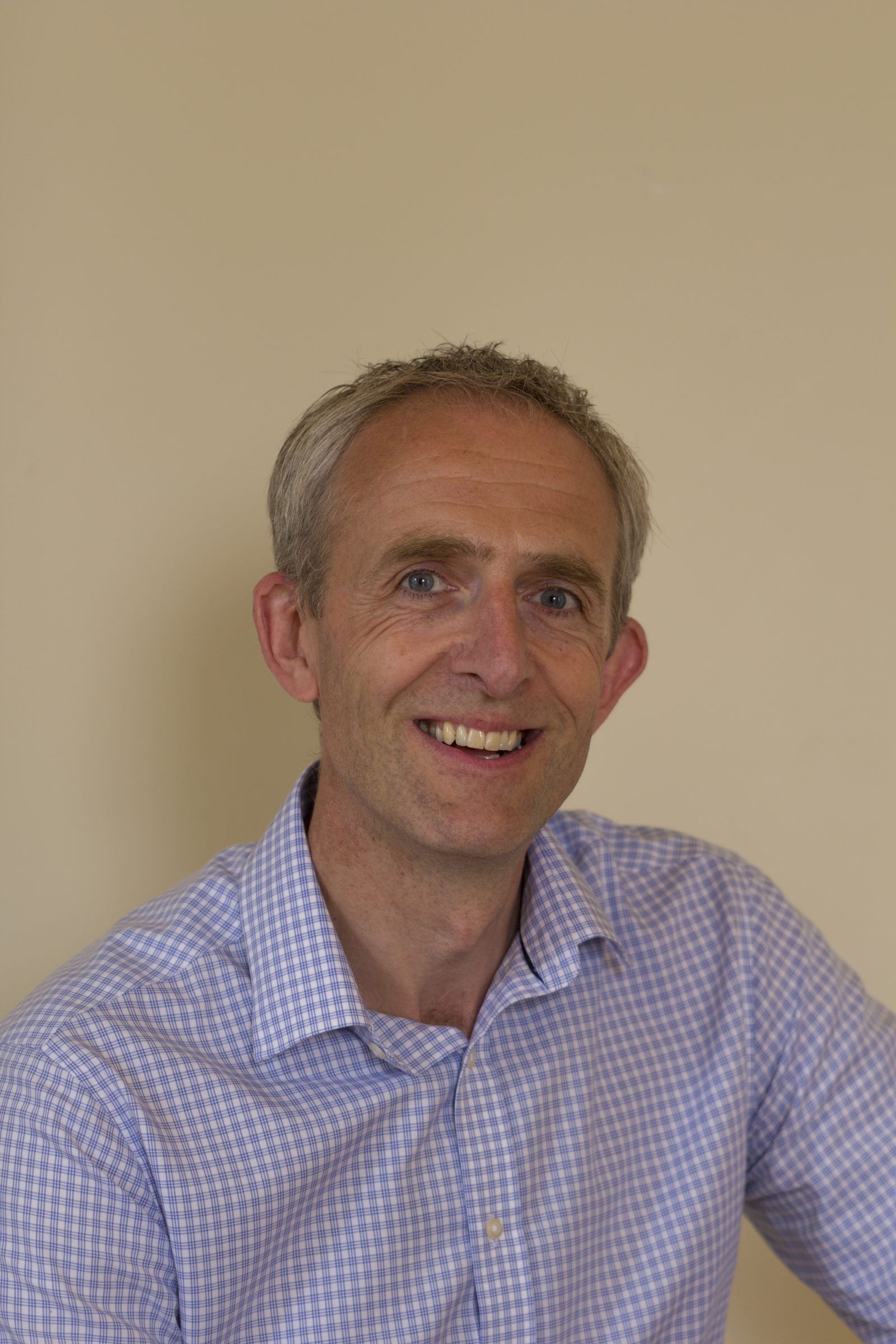 I joined the community here at Camphill Blair Drummond in early 2008 as their Director of Operations. I have over 25 years' experience in health and social care, with a range of roles in both the private and third sector. Since joining Camphill Blair Drummond, I have had the pleasure in leading our community with the support of the Senior Leadership Team and guidance from our Board of Trustees through a significant period of growth and change.  My role and responsibilities continue to be varied, but what has not changed is a clear sense of purpose as to why I remain committed to Camphill Blair Drummond. When you arrive in our community, you cannot help but feel and experience the vibrancy of day to day life, where the sense of care, support and encouragement are reflected in the everyday interactions between those who live, work or volunteer here.  This provides the bedrock of our community and for me, has been a key motivation to lead our community, providing me with numerous opportunities to further develop my skills in project management, finance, fundraising and above all, the provision of support and care that allows people to realise their potential.
As well as my main role here, I am also on the Board of Trustees for two other Camphill communities, Loch Arthur in Dumfries and Ochil Tower School in Auchterarder as well as Camphill Scotland. These key relationships are important to support the work of Camphill in Scotland and in doing so, that of Camphill Blair Drummond.
It continues to be a privilege for me to be part of our community here at Camphill Blair Drummond. Whilst my role and responsibilities keep me busy and active, the balance to all this is my wife and three teenage girls who provide a different range of joys and challenges
Sandra Sabiston - Assistant Director
I was appointed to the new role of Assistant Director at Camphill Blair Drummond in January 2014. Having qualified in Education and Social Work, I have worked in Further and Higher Education as well as Social Work, managing Day Services, and in the Third Sector managing Residential Care. Latterly, I had an opportunity to work in an organisational development role with a third sector organisation.
With a community focus, my role here is as varied as the day to day life in our community. Having been born and brought up in Orkney, I bring my own experience of small island community living to my role. This, coupled with my professional experience allows me to bring a rounded approach to the life and work of the community.
Jean West - Finance Manager
I joined Camphill Blair Drummond in 2006 as the Finance Manager. I came from a finance background in industry working for a pharmaceutical contract safety testing company. At the time I joined Camphill Blair Drummond, it was just at the start of the exciting and challenging period of change. One of the great joys of working here is the variety of areas I have become involved in. As well as finance, I have been on the design committee for the building and development of our new houses, the refurbishment of our existing houses and the installation of our biomass heating system.
As part of my interaction within the community, I play the piano for our morning gathering when our music therapist is not here. I love the fact that my role is not just finance, but involves many diverse facets.
Out with work, my husband Mac and I have 7 grandchildren, who all give us such joy and pleasure. There is never a dull moment.

Gerry McKeown - Day Service Manager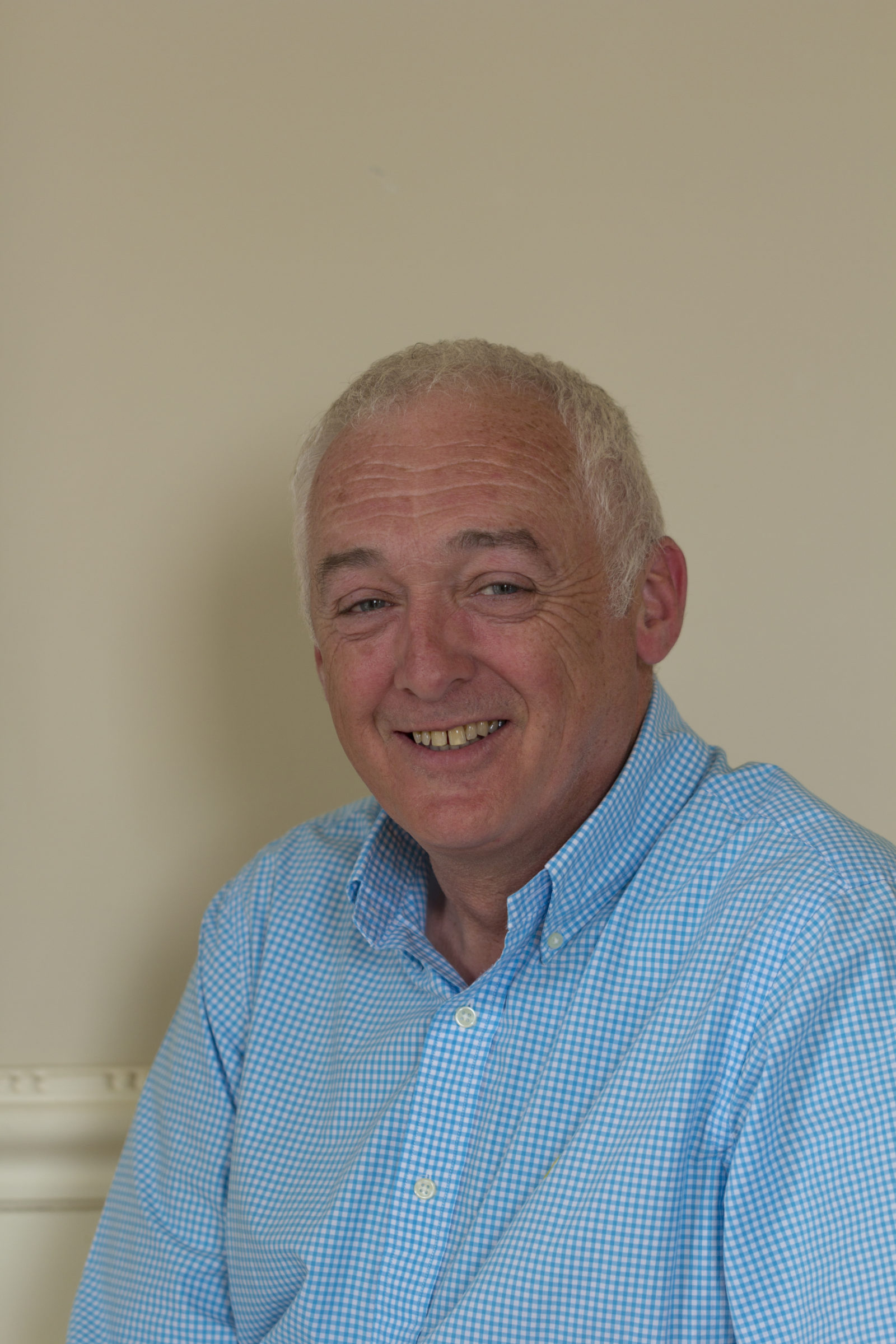 I have worked at Camphill Blair Drummond for over 10 years, contributing during this time to the growth and development of our community, particularly our day services. As part of the Senior Leadership Team, my primary role is that of leading and managing for our Day Services, as well as having responsibility for a number of other activities within our community. I have worked in Social Work/Social Care for 40 years managing Day Services, Contracts & Commissioning and Service Developments across the Central Belt. Prior to joining Camphill Blair Drummond, I worked in the private sector as a Business Development Manager, all of this giving me the experience to make a real difference at Camphill Blair Drummond.
There is "something" about Camphill Blair Drummond and the community here that draws you in, it can make such a difference to peoples life's, living within a community and participating in meaningful work activity. That is why I enjoy being a part of the life and work at Blair Drummond.

John Hunter - Residential Care Leader
I have enjoyed various roles in a range of health and social care services for the last 32 years, with 16 of these in our community here at Camphill Blair Drummond. I trained as a Psychiatric nurse and once qualified, gained a wide range of experience with mental health and learning disabilities.

My first role here was that of a House Leader, which offered me opportunities to lead and support a number of our houses, before securing my present role of Residential Care Leader approximately 11 years ago. In this role, I not only support and lead our team of 7 House Leaders with my colleague Nigel Munt, but I am also involved in the provision of training and standards around key aspects of care. Added to this, I also enjoy being part of day to day community life, where you will often find me behind a BBQ at one of our many community events!
I have a passion for the ethos and practice within our community, firmly believing that this offers the people we support a quality of life that is second to none.

Nigel Munt - Residential Care Leader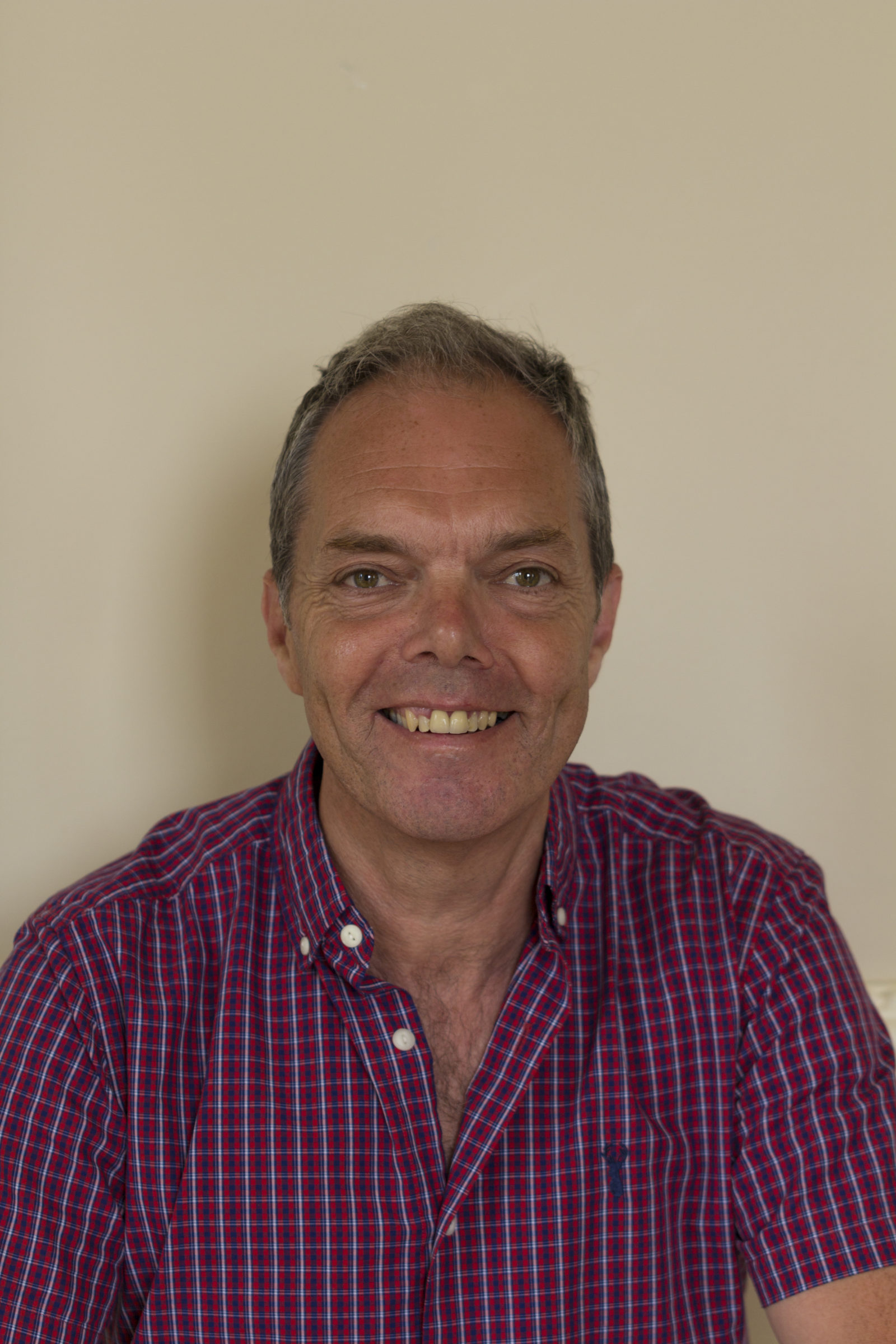 I joined our community here at Camphill Blair Drummond in 2000. After living on the Isle of Iona for 10 years, I was looking for a similar community spirit and feel I have found this here. I have a background as a baker/chef and have been in social care for the last 22 years.
My first role at Camphill Blair Drummond was a House Parent in Juniper house, subsequently moving to one of our other homes, Linden house. I have been in my present role, that of Residential Care Leader for 11 years now. I have responsibility for leading and supporting our team of seven House Leaders, as well as oversight for many different aspects of community life.
I have been with our community through many different phases of change and growth. Whilst such change has been vital for our long term sustainability, I have taken a lead role in supporting and sustaining the various Camphill festivals. I also have lead responsibility for recruiting our young international volunteer co-workers to our community. This is an aspect of my role I particular enjoy, because they bring a vibrancy and diversity to our work and life that I believe encourages each one of us to reach our potential.
Jim O'Connor - Maintenance Manager
I joined Camphill Blair Drummond in 2009. Prior to this I have worked in a variety of Building Construction related posts both in the Private and Local Authority Sectors.
I have responsibility for the facilities management here and I am also involved with the management of Health and Safety. My previous construction experience has enabled me to be involved as a team member with our ongoing property development phases. This has included refurbishment of our existing property stock together with a number of high quality new build buildings.
Prior to my present post I had no experience in working in a care environment but have found this a rewarding experience working alongside the people who live, work and visit here. 

Lynda Ferguson - Appeal Co-Ordinator/ Office Team Leader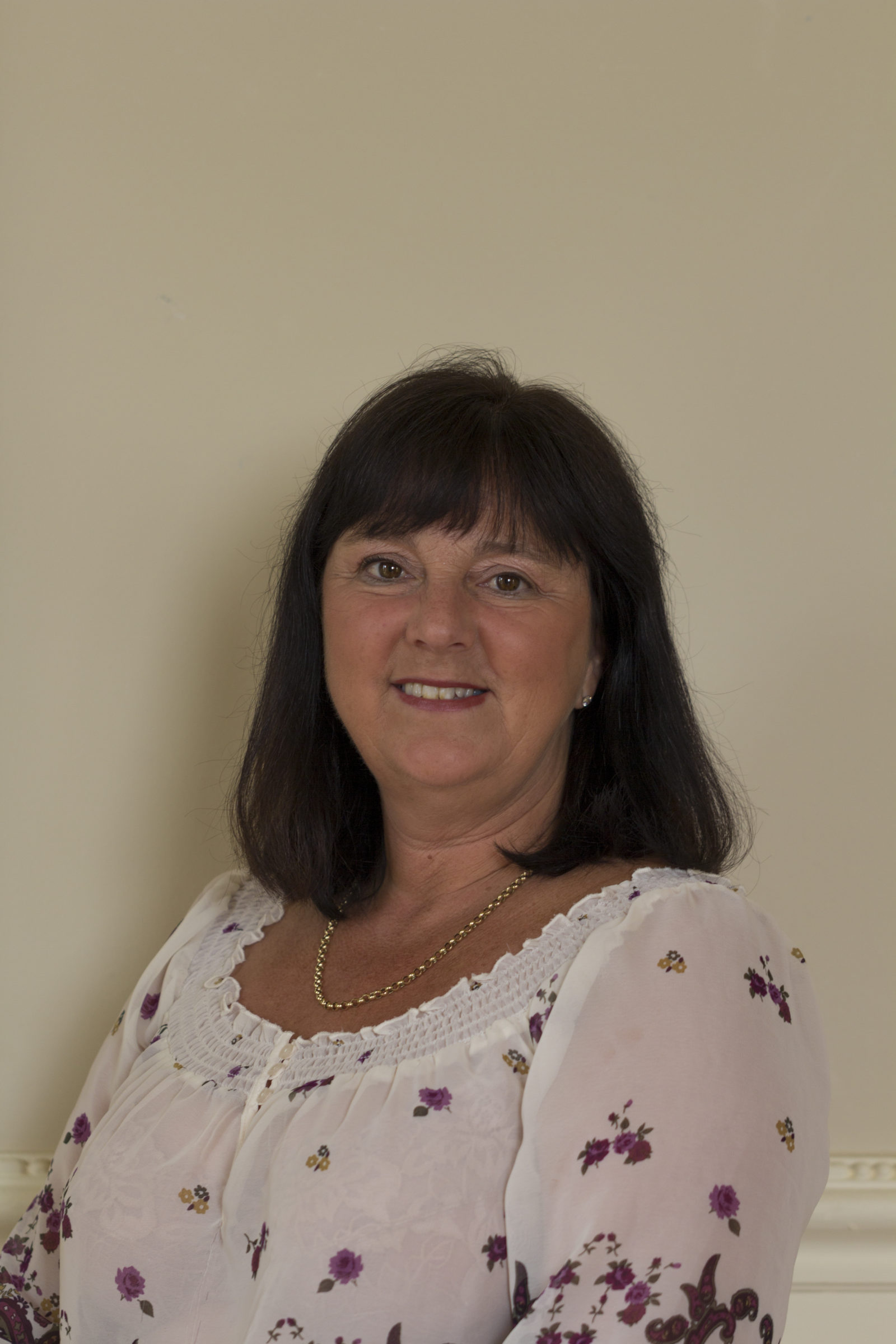 I joined Camphill Blair Drummond in November 2010 on a part-time temporary appointment as an Administrator in the Main Office, I am now full time 4 days a week. I have been supported and encouraged to "realise my potential" in the same way as we do for our residents and day students. I am now the Appeal Co-Ordinator, raising funds for the final phases of our Capital Development Plan, and Office Team Leader, supporting the Admin Team who work in the Main Office, which is the hub of our community.
My career started in the Accounts department of an Assurance company where I worked for 14 years before leaving to have my daughter.  I was a member of the Parent Teacher Association for the 7 years, while my daughter was at school. I had several roles over those years; a member, treasurer then finally shared the position of Chairperson and at the same time worked in the family business. I have always enjoyed working with figures, people and like a challenge. It is very rewarding to be part of such a friendly and welcoming community where I can make a difference.