Rainbows from Vietnam: Chardon's Story
I am Chardon Nguyen, a volunteer from Vietnam. Let me tell you about how I am getting on so far in Camphill Blair Drummond (CBD). First of all, I would like to tell you my very first step I made on the CBD journey. This was the day in March last year that I decided to go to CBD and it took me almost 10 months for application and a visa to the UK, and it also took me nearly 29 hours to travel from my hometown in Vietnam to CBD. I think right now you are considering what motivates me to go through such a long journey. Moreover, these reasons also encourage me to stay here during the very difficult time instead of returning home.
I worked in an art and craft school for children in Vietnam before I applied to volunteer in CBD. Apart from the normal business of the school, I wish to establish a non-profit project named Heart Arts to use arts as a form of soul nourishing for children living in poverty and as a therapy for children with autism. Therefore, learning that Scotland is a cradle of Camphill Movement and what these Camphill communities do to support the residents, I undoubtedly submitted my application when I got to know CBD was recruiting international volunteers. Before coming to CBD, I visited their website to have a big picture of how the community is doing to get ready for my voluntary role there. When I actually started to work, I realized that this place is definitely where I should spend a full year.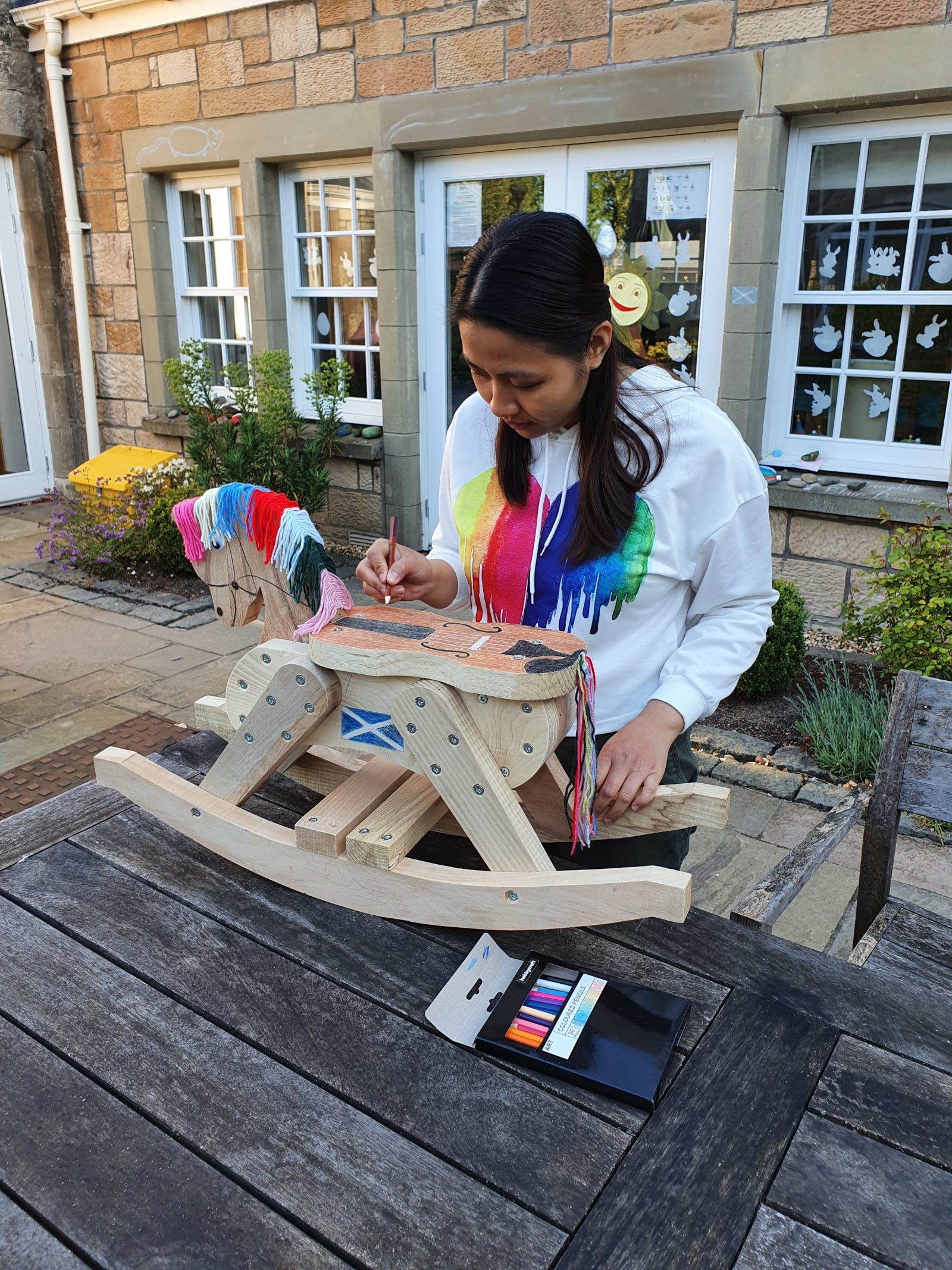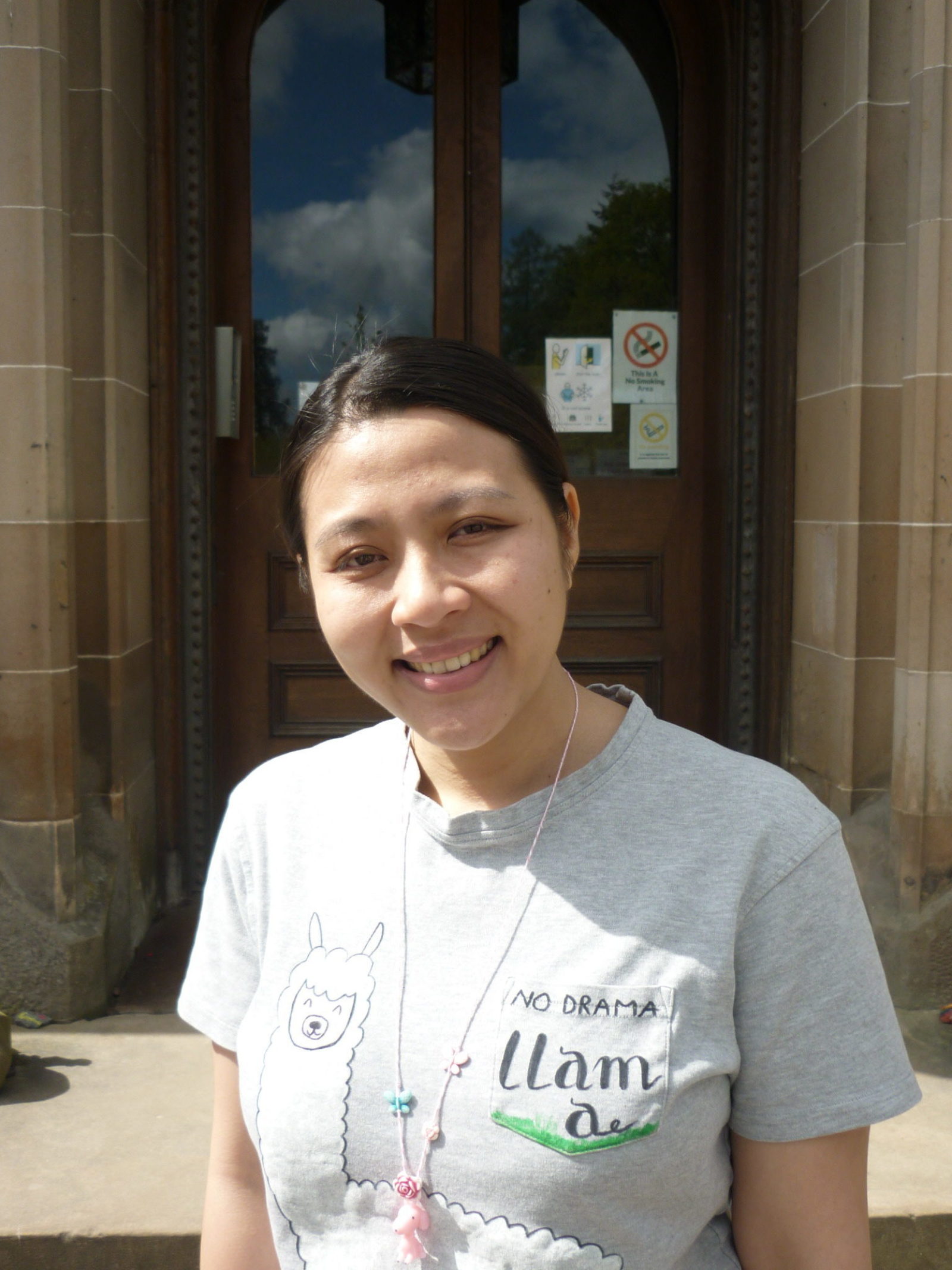 For my personal life in CBD, yes I myself want to go out because when I first came here, I struggled a lot with the cold weather and simply could not go out. When it was warmer, I just settled down for a completely different life in Scotland. It was locked down already, so I have never had a chance to visit my new hometown Stirling. But lets look at a positive side of the situation. That I have never been to these places makes me not really miss them and so I find it not too hard to stay at home. Luckily, CBD is located in a very peaceful place near a pinewood, rapeseed fields, lake and river. What else I could ask for more? My parents teach me that if I cannot change the situation, try to live with it and it will be gone when I do not notice. Hence, as we all need to do social distancing, I try to get me a healthy routine at home.

I wake up early in the morning, go for a walk while listening to the birds singing, watching the sun coming out, and breathing the fresh air. On my walk, I stop at several places and take some photographs as I have got photography as a new hobby for myself, or I write down in my diary what I have done these days and especially what I think and how I feel so that I can remember how I spend my year in CBD later on.
This pandemic situation gets me to live slowly, to think more about my life and how to make it the most meaningful as possible. There is a song in Vietnamese I listen to these days, it says that if everybody chooses to do easy jobs, who will take the difficult ones? We are all thankful for the National Health Service and other people in frontline risking their lives to protect us, so I know that I am going on a right path so far and the orientation for my future career is also a good choice. There is one saying that has encouraged me to to voluntary works for more than 6 years "Volunteers are unpaid, not because they are worthless but because they are priceless".

It has been nearly 3 months since I came to CBD. This is a place I will miss so badly when I return home and no matter how carefully I pack my luggage, there will be for sure one thing I forget to bring home, this is a part of my heart for the community. CBD is not just a workplace, it is a home with my family living there.

"Land of the silver birch… Blue lakes and rocky shores I will return one more…"
Written by Chardon, a volunteer at Camphill Blair Drummond from Vietnam, during coronavirus lockdown in June 2020.